Why Choose TPA?
Since 1993, TPA has been developing customized Trade Marketing Solutions for Fortune 500 companies.  Over this time, we have built a multitude of specific applications that can be integrated on an à la carte basis to provide customized solutions.
Who is TPA?  We are a company that has a team of highly qualified personnel .  Our combined management team has the experience of over a century's worth of Trade Marketing Solutions.  We are adaptable and give our clients exceptional customer service and always deliver more than what is expected.  We treat our clients as we would want to be treated.  With our proven technology, we offer complete satisfaction and our services can be translated to clients' needs.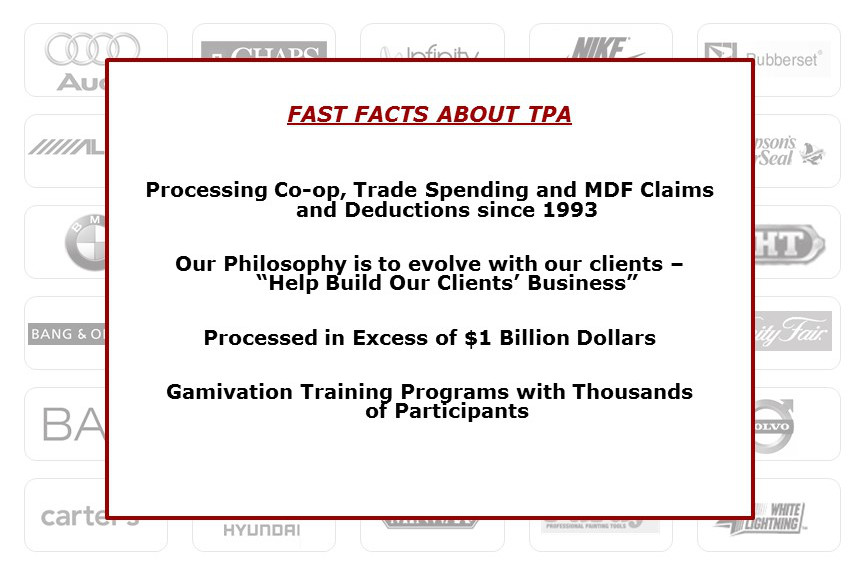 BRANDS WE PROUDLY SERVE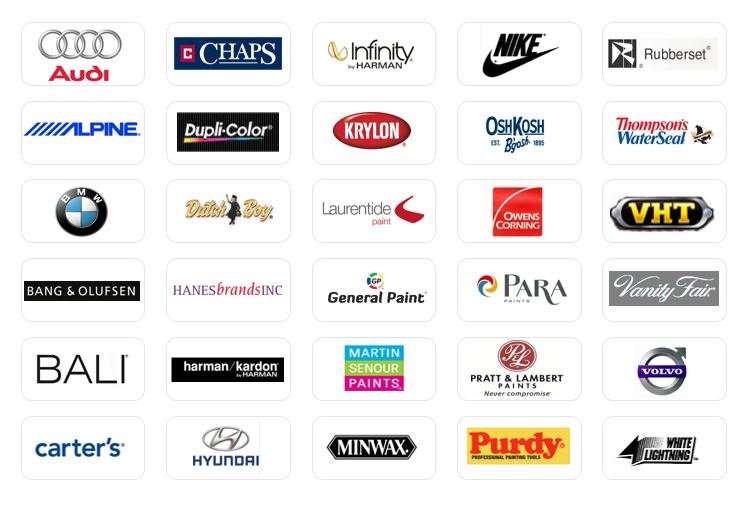 There is a reason TPA has been in business since 1993 and it is because we are powerful, driven and our technology is a proven success!
We Listen and Understand Our Clients' Needs
We Care about our Clients' Business and their Success
Exceptional and Prompt Customer Service is our Top Priority
Easy to Use Systems
Adaptable and Efficient Personnel
Powerful, yet Reasonably Priced Services
Custom Integration – Complete in 90 Days