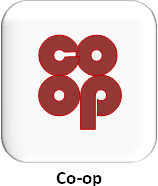 Co-op Advertising and Budget Management
Question:
Do you require proof of performance – online or manual claim submission?
Answer:
We offer traditional claim processing, verify guideline requirements are met, audit media values, check for duplicates and process payments.  Our pre-approval system tracks retailer financial commitments, approval chain hierarchy, creative approvals and calculates financial exposure.
Features
Real-Time Budget Reporting
Online or Manual Claim Processing
Online Planning/Approval System
Hierarchy Based Logins
Benefits
Insights and Accurate Balances
Speed, Accuracy (No Duplicates)
Commitments to Goals Documented
Security, Single Sign-On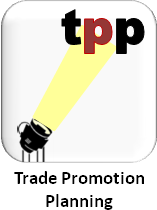 Trade Promotion Planning (TPP)
Question:
Do you need a commitment system that manages planning and spending for all channels of trade?
Answer:
We have a SaaS based system that allows clients the flexibility to process and track all of their trade spending allowances in one system.  This sophisticated workflow system allows Sales, Marketing, Accounting, Finance and Management to view their own relevant data (for all plans and tactics) with a simple report query tool.  All data can be structured and integrated as a 'bolt-on' with your ERP system.
Account Specific Planning System
Features
Partially Close Activities
Easy Interface with Existing ERP
Data Consolidation for All Channels of Trade
Reporting with Advanced Search
Benefits
No Financial Surprises
Save Time Clearing Legitimate Deductions
Electronically Document Approvals
Central Database to Use with Retail Auditors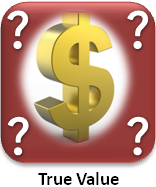 True Value
Question:
Would you like to  generate a savings of 15% to 40% of your Trade Budget?
Answer:
Our online valuation system calculates the fair market value for a variety of media that can be used for sales planning, retail negotiation or financial reconciliation.  This unique and proprietary solution can help you comply with Sarbanes Oxley and not put undue stress on your retailers or sales reps to gather excessive documentation and proof of performance.
Features
Negotiate Value of Advertising with Key Accounts
Online Pre-Audit System
Access Media and Production Costs
Accurately Classify Revenue and Expense
Benefits
Savings of 15% – 40%
Sales Can Plan Costs Accurately
Estimated Costs±5%
Sarbanes Oxley Compliance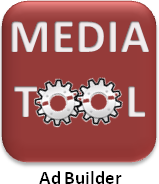 Ad Builder
Question:
Do you want to control your brand at the local retail level and use customizable templates for a variety of media?
Answer:
Take control of your brand image with corporate approved, customizable templates.  Our system also has downloadable mailing lists for direct mail or email blasts to drive traffic to stores.
Features
Ad Templates Allow Local Versioning
Media Varies by Location
Offer All Relevant Media
Process Automation
Benefits
Assures Local Buy-In Across Media Types
Relevant Local Advertising, Geo-Targeting
One Stop Shopping (Ads, DM, POS, Premiums)
Reduce Agency Costs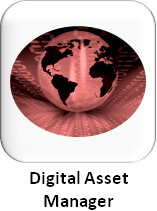 Digital Asset Manager
Question:
Do you have easy access to Corporate Image Assets to be used by your Trade Channel?
Answer:
Digital Asset Management is a system for managing images. The eDAM features a simple administrative interface for loading and tagging image assets. The eDAM is easy to integrate with new and existing systems.
Features
Allows Access Control, Easy Administration
Navigation via image categories
Simple Integration into Ad Builder
Thumbnail view of image with zoom feature
Benefits
Image view is user driven
Find images via key word search
Client can upload their images
Easy for User to view images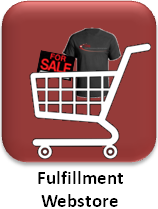 Fulfillment Webstore
Question:
Are you a sales manager interested in a "unique" way to incentivize?
Answer:
Robust webstore can accommodate a variety of items including:  Point of Sale, Product Literature, Promotional Merchandise, Product Samples, Customizable Apparel, Warranty Registration, etc.  A single checkout can be integrated with co-op funding, use of credit cards or "Bill Me" option.  Punch-out to vendors is simple with a separate vendor portal.  Fulfillment reporting puts you in charge to easily monitor vendor SLA's.
Features
Manages Multiple Vendors Performance
Automatically Download Orders
Real-Time Inventory and Shipment Tracking
Vendor Portal Allows Performance Transparency
Benefits
Measure Vendor KPI's
Timely Order Delivery
Order Status Improves Customer Satisfaction
Vendors Manage to your SLA's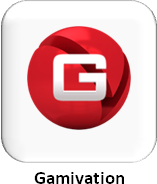 Gamivation
Question:
Are you interested in an innovative new way to motivate sales people, focus their sales efforts on specific products or services and/or ensure that your brand message is delivered to the customer in the last 3 feet of the sale?
Answer:
Gamivation can help you reach your sales and training objectives.  If you have a complex or high value product and trackable sales, or are selling through and independent third party network to reach customers, Gamivation can deliver measurable results.
Features
Gamified Sales Motivation
Target Product Selling and Education
Intrinsic and Extrinsic Rewards
Program Evaluation
Benefits
Increased Sales and Engagement
Focuses Training Where It's most Needed
Incentives That Change Behaviors
Measure Results at All Levels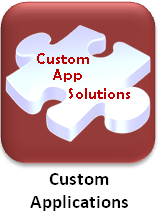 Custom Applications
Question:
Do you have a need we have not addressed?
Answer:
All businesses have unique requirements.  We use our building block approach, with our current applications, to create new solutions for our clients.  Our staff of developers can tackle the most challenging projects and deliver on time, to your satisfaction, for your unique requirements.
Features
Combination of Internal/External Resources
Fixed Price Quotes
Single Source for Applications
Base Systems have Evolved over Time
Benefits
We Deliver on Time
You Know Your Budget, Unless Scope Changes
We Take Full Responsibility
Re-use of Code Saves Costs